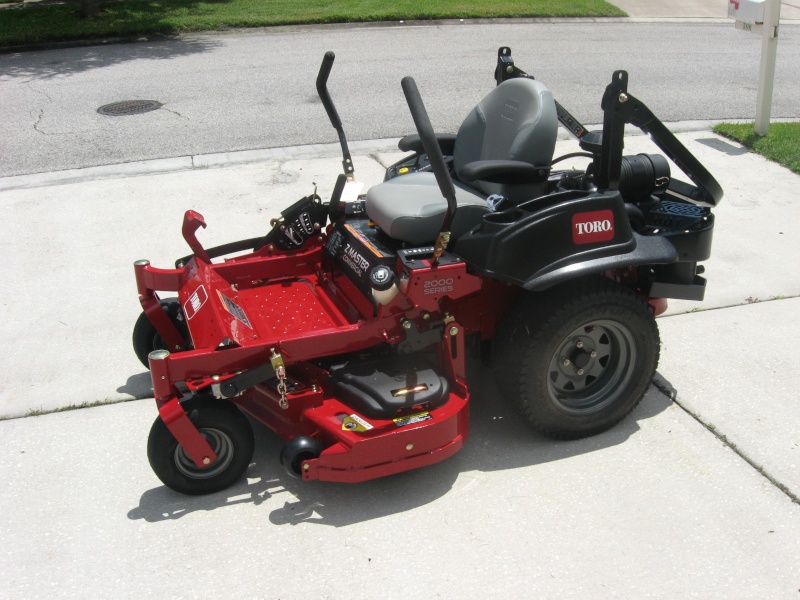 The Z Master Commercial 2000 is a great ZTR. I purchased it as a replacement for my Cub Cadet 48" Z-Force and as an addition to my Toro Grandstand and Turf-Master mowers. It has a beautiful cut wet or dry doesn't make a difference.
The Z-Master 2000 is a fine piece of equipment it works well when maneuvering around trees and obstacles that I deal with on a daily basis.
The build quality of the mower is great, everything on the mower seems heavy duty with easy access to belts and most anything you need to get too for maintenance and the Kawasaki FX engine delivers all the power you'll ever need.
Overall I don't think you could find a better quality mower for the money being spent than a Z-Master 2000 or for that fact the Z-Master series of mowers.
_________________
G & G   Lawn Care

Mowers:
Toro Z-Master2000 48" Toro Grandstand 36" Toro Turfmaster 30"
Blowers:
Stihl BR 600 Stihl BR 600 Stihl BR 200
Trimmers:
Stihl FS 110 Stihl FS 100 Stihl FS 90
Edgers:
Stihl FC 75 FC 90 Echo BRD 280 
Pole & Chain Saw:
Stihl HT 75 MS 181
Hedge Trimmer:
Stihl HS 45 HL 45
With Youth You Learn, With Age You Understand


Similar topics
---
Permissions in this forum:
You
cannot
reply to topics in this forum